Ensuring inclusive and equitable education is one of the UN Sustainable Development Goals. Education is a fundamental human right and is crucial for the achievement of sustainable development. Education empowers girls, helps combat climate change, challenges inequality and alleviates poverty. Our teams have been helping renovate local schools, making the school a better environment for students to access education.
Global Action students have also been visiting LHA, an award-winning grassroots NGO and one of the largest social work institutes in Dharamsala. Established in 1997, it provides vocational training to Tibetan refugees. Most Tibetan refugees arriving in India have not had the opportunity to study and learn the international language of English.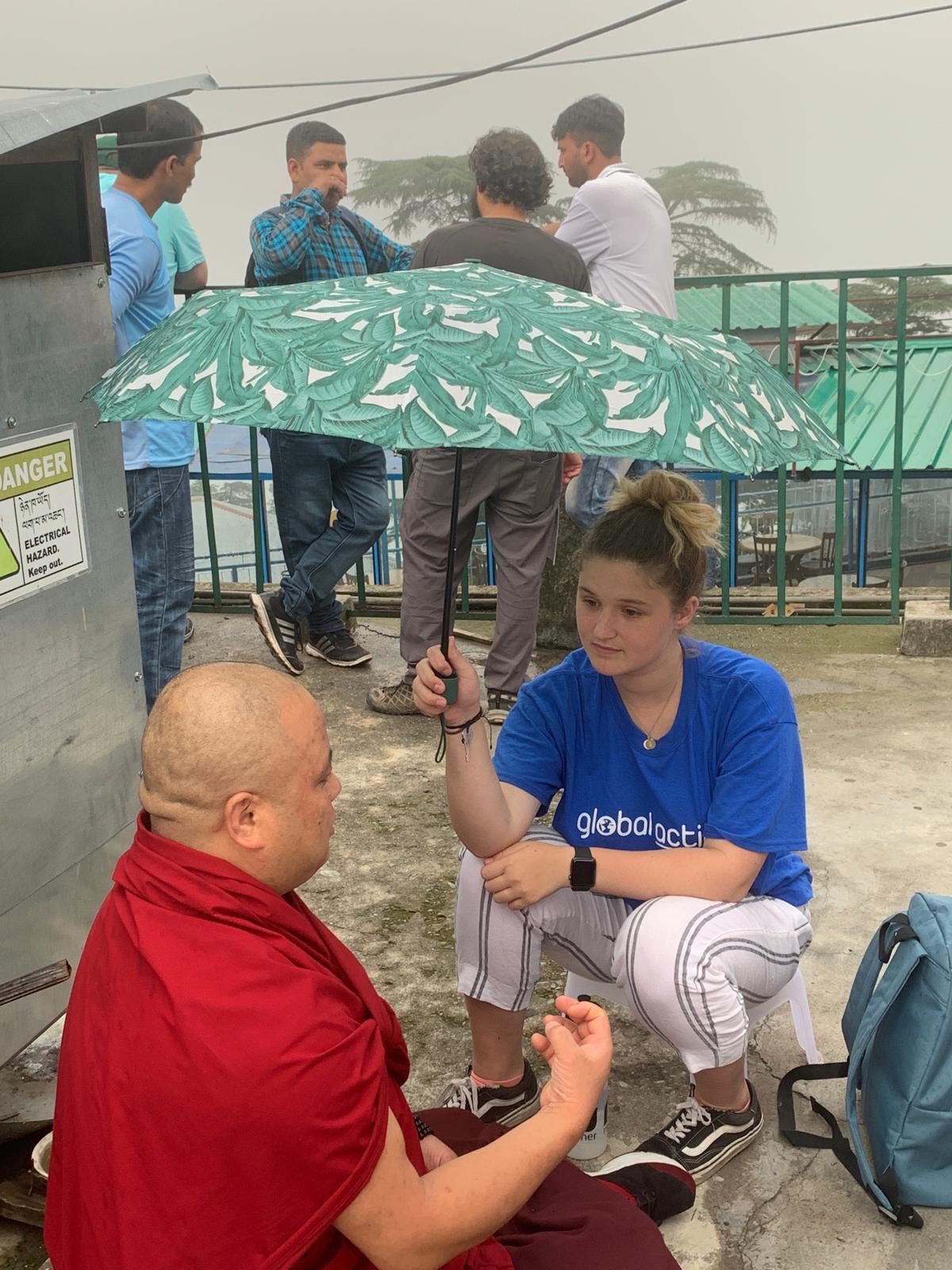 Global Action students have been working with LHA, organising one-on-one conversations with the refugees, to help them practice their conversational English. Normally the classes have more refugees than volunteers, so often there's only one English-speaker to a large group of Tibetan students. These Global Action one-to-one conversation clinics not only help the Tibetans develop their language skills, but also give our students a personal and meaningful experience. In fact, these conversations often prove to be entertaining and educational for all involved!